Elegant Wood Look Tile in San Jose, CA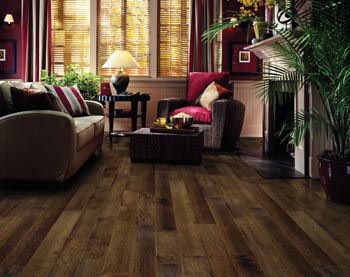 When you're ready to update or refresh your home with elegant wood look tile in San Jose, CA, we offer high-quality tiles for you. At Murison's Flooring America, we know that if you're looking for the look of real wood but want the durability and low maintenance, the choice is clear.
Unlike with natural hardwoods, it doesn't require much in the way of maintenance. Sweeping, mopping, and grout cleaning will ensure your flooring stays looking new for many years to come. Your schedule is already busy enough trying to juggle work, family, and other activities. The beauty of low maintenance tile is that you won't need to take away any more of your precious time cleaning your floors.
Expanding Your Design Potential
To match the modern elegance and style of your home, we offer a versatile selection of tiles. You can enjoy the beauty of dark mahogany wood with our wood plank porcelain tiles or perhaps birch or maple is something you've always loved. Even the most discerning tastes will approve of the variety we have on display in our showroom.
If you're not entirely sure about what design you are looking for, our team is here to help. Our flooring staff is here to work with you to determine the type of flooring best to install in your home. We'll help you find tiles that will accentuate the current style of your home. The wood plank ceramic tile flooring is available in a variety of colors and sizes, to meet all your needs.
Providing Quality Durability That Lasts for Years
If you're searching for a flooring solution that is strong, long-lasting, and beautiful, then wood look tile is the best solution for you. Tile is incredibly hardy, providing a firm surface that will hold up to everything your busy family can throw at it.
Furthermore, the tile will provide a very high level of moisture protection, and it will not warp or shift when in contact with water. This is why porcelain and ceramic wood tile provide a great way to add that natural wood look to your laundry room or basement. This type of versatile flooring is cool to the touch, so it's comfortable to walk on even during the warmest seasonal temperatures. With so many winning combinations for this flooring, you won't regret your choices.
Taking That Final Step and Installing Your New Flooring
After carefully choosing your new tile surface, our specialists will handle the installation for you. Our team has the proper equipment and skills required to ensure your new ceramic or porcelain wood tiles look as magnificent in your home as you imagined they would be.

Contact for all your ceramic or porcelain flooring needs. We proudly serve San Jose, Campbell, Cupertino, Los Altos, and Milpitas, California, and the surrounding area.