Window Treatments in San Jose, CA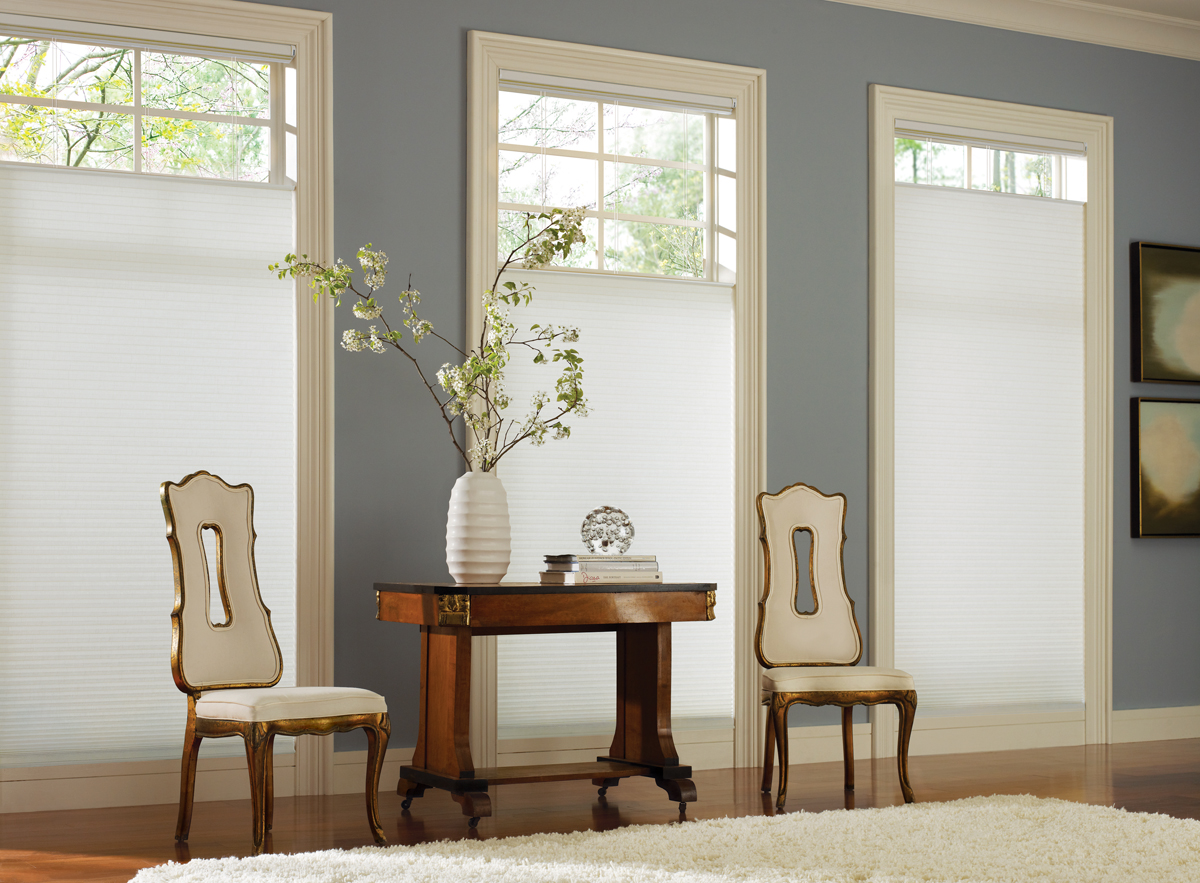 Create a customized look in your rooms with window treatments. In San Jose, CA, we offer products that provide so much more than beauty to your home or business. Window coverings also offer other benefits: light, privacy, and insulation. Our showroom offers a vast selection for each room of your house—all available in a pleasing assortment of styles and colors. Ask our sales and design professionals to assist you in choosing energy-saving window treatments that are as fashionable as they are functional.
Accent your home décor or try something different by visiting our flooring showroom. We carry window fashions that have character and do much more than cover up your windows. Add more beauty and privacy to your living areas with our products. Available in many styles, our window treatments effectively create the look you want.
Do you need help choosing the best types of blinds for your windows? Let us assist you. After determining your design preferences, we assist in bringing your project to life. Our experienced and courteous design associates take the time to understand what you want to achieve. Visit us today for a design consultation and estimate.
Add More Appeal to Your Kitchen or Bathroom
A kitchen is a space where you want to take advantage of the available light. For expert assistance in selecting the right product, we are here to help. We have extensive product knowledge in the industry and are happy to explain the features of our products to you. Working together, we are confident we will come up with window coverings that enhance your interior décor.
Privacy is an important consideration when selecting window shades for your bathroom. We'll help you find a happy medium between privacy and light. Our showroom offers a wide array of window treatments: blinds, curtains, drapes, shades, and more. To provide you with better service, ask us to come to your home for personalized design assistance. We measure the windows, review your décor, and make recommendations to complement your windows in styles that suit the space and meet your needs for privacy and light.
If you go to a big-box home improvement store, you'll probably find similar types of window treatments that everyone else has—ones that are more functional than fashionable. Because we understand you want quality products that suit your design preferences, we carry a wide selection of coverings that are practical and appealing. For instance, our premium faux wood blinds come in many different varieties. Smart, stylish, and stunning, they bring your concepts to life, as well as create a unique look in your kitchen, bathroom, or any other room in the house.
The Elegant Appeal of Window Treatments
Drapes and curtains are often used interchangeably, but there are a number of noticeable differences. The traditional definition of drapes deals with heavy materials that fully cover a window, often extending to the floor. These window fashions are more formal than curtains. Since they are made from heavier fabric and come with a lining, they serve as insulation over the windows, as well as coverings.
Come into our showroom to see and touch samples of the gorgeous materials we use for our drapery. We can match the color and style to your living room, so this space presents a refined and finished appearance. We measure your drapery so that it fits perfectly and hangs gracefully.
Curtains are window fashions that are lighter than drapes. The materials are often sheer and frequently contain appealing patterns. When you want a light covering for your windows, this is the choice for you. Turn to us if you are considering how to treat your windows, and our experts will explain the types of our stunning window fashions. This way, you can make an informed decision about this charming type of covering.
Create more appeal and value in your home or business by covering your windows with window shades, blinds, and curtains. Some stores only carry a small selection, but we have a large inventory in our showroom. Whatever your home décor, we can match it!
Whether you need window treatments for your bedrooms or living room, we have both functional and fabulous-looking products at our store. In addition, because we are a part of a nationwide chain of stores, we ensure you are never limited to just a few products. Stop by our location to speak with our sales associate about our latest additions.
Many of our window fashions are high-tech as well. We have remotes for window treatments that cover large expanses of glass. Our showroom also offers many clever features for opening and closing window coverings that offer convenience and safety. Ask our professionals to show you our selections and increase the appeal and value of your home.
Contact us today to help you choose the best window treatments for your home. We proudly serve clients in San Jose, Campbell, Cupertino, Los Altos, and Milpitas, California, including the surrounding areas.