Window Treatments in San Jose, CA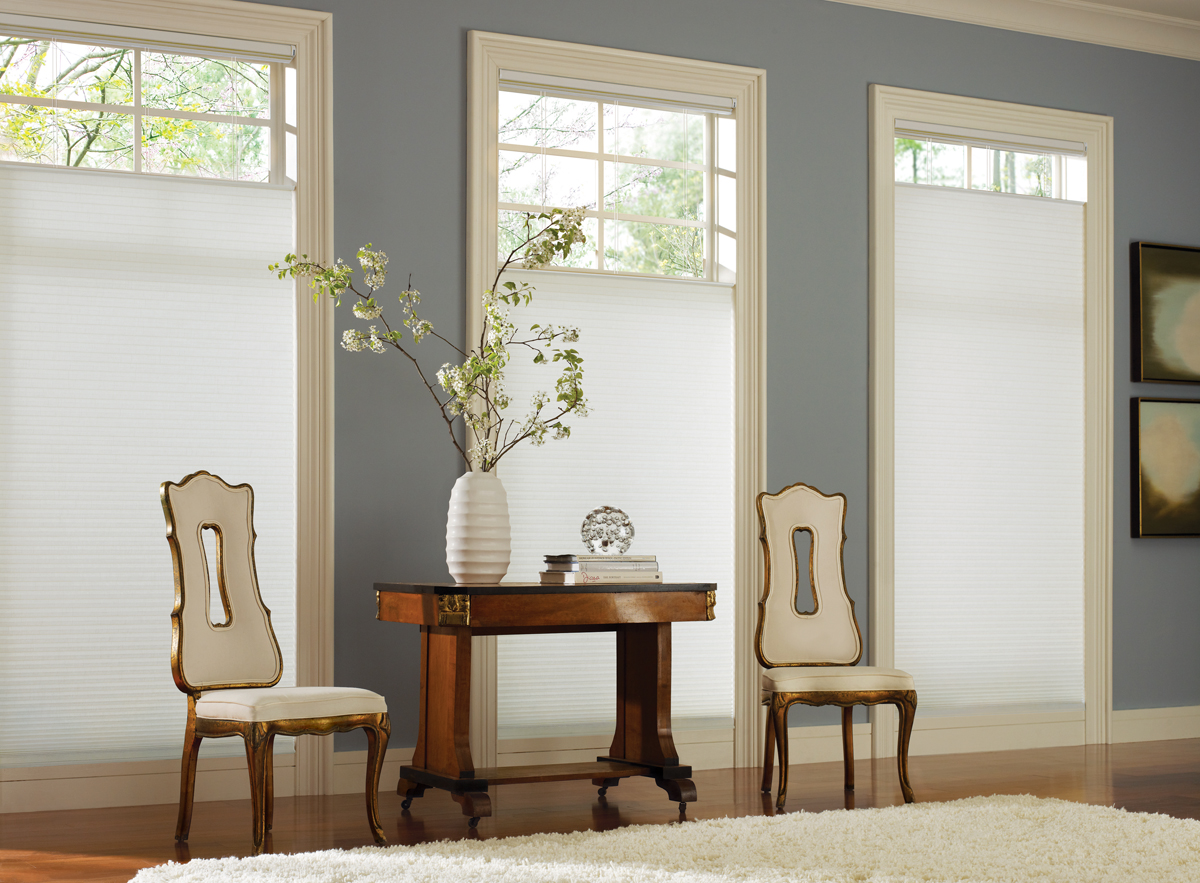 Our Window treatments offer so much more than beauty to your home or place of business. This is one of the primary functions of window fashions, but there are so many more. These functions include light, privacy, and insulation. Ask our sales and design professionals to assist you in choosing kitchen window treatments that are as fashionable as they are functional.
Our showroom provides a wonderful selection of window coverings for each room of your house. We offer living room, dining room, and bathroom window treatments in a pleasing assortment of styles and colors.
Kitchen Window Treatments for the Best Use of Light
A kitchen is a space where you want to take advantage of the available light. Let us help you choose the amount of light you want in your kitchen with the right treatments. For expert assistance, talk to one of our sales and design professionals. These individuals have extensive product knowledge and will explain the features and benefits of our products to you. Working together, we are confident we will come up with window coverings that enhance your interior décor.
Bathroom Window Treatments for Privacy and Light
Privacy is an important consideration when selecting window coverings for the bathroom. We can help you find a happy medium between privacy and light. Our showroom offers a wide array of styles and colors of window treatments. To provide you with better service, ask our experts to come to your home. We measure the windows, look over the décor, and make recommendations to clothe your windows in styles that suit the space and meet your needs for privacy and light.
The Elegant Appeal of Drapes
The words drapes and curtains often are used interchangeably, but there are a number of noticeable differences. The traditional definition of drapes deals with heavy materials that fully cover a window, often falling to the floor. These window fashions are more formal than curtains. Since they are made from heavier fabric and come with lining, they serve as insulation over the windows, as well as coverings.
Come into our showroom to see and touch samples of the gorgeous materials we use for our drapery. We can match the color and style to your living room so this space presents a polished and finished appearance. We measure your drapery so that it fits perfectly and hangs gracefully.
The Charm of Curtains
Curtains are window fashions that are lighter than drapes. Materials are floaty, often sheer, and frequently contain pretty patterns. When you want a more light-hearted covering for your windows, this is the choice for you. Turn to us when you are pondering what to add to your windows and our experts will detail the types and benefits of each of our stunning window fashions. This way, you can make an informed decision about this charming type of window covering.
Many of our window fashions are high-tech. We have remotes for window treatments that cover large expanses of glass. Our showroom also offers many clever features for opening and closing window coverings that offer convenience and safety. Ask our professionals to show you our selections and increase the appeal and value of your home.
Contact us today to help you choose the best window treatments for your home. We proudly serve clients in San Jose, Campbell, Cupertino, Los Altos, and Milpitas, California, including the surrounding areas.