Find Beautiful Window Coverings in San Jose, CA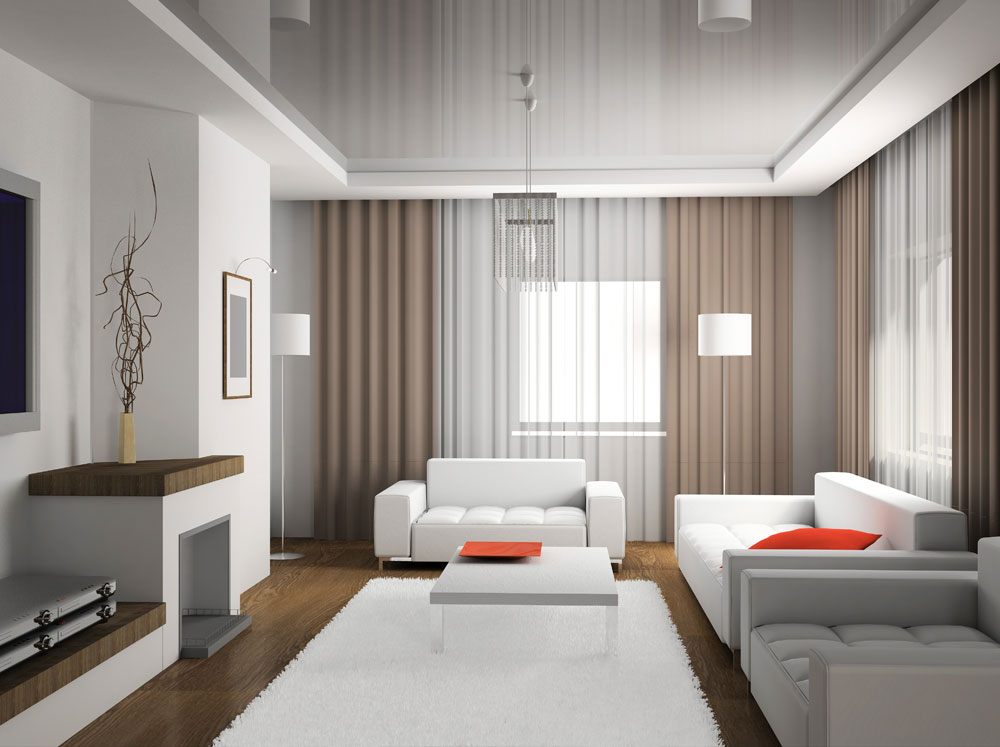 Many homeowners can bring their design visions to life with sensible interior decorations. However, you don't always have to make substantive changes indoors to enhance the appeal of your interior space. Sometimes, the most subtle home improvement can have a massive impact on the overall look and feel of your indoor atmosphere.
Give your home a refreshing makeover by investing in new window coverings in San Jose, CA. At Murison's Flooring America, we're so much more than a flooring store. In addition, you'll also find an impressive selection of window covering options and fashions that go right along with our numerous flooring choices. Our window fashions are equally aesthetically pleasing and practical, which means they're sure to be a perfect addition to your home.
Choosing the Right Window Fashions for Your Space
Not sure how the new look for your windows might complement the flooring and décor of your home? Just speak to one of our in-store associates. Our knowledgeable professionals make sure to stay up to date on the latest additions to our inventory. As a result, our specialists are always ready to help you choose the perfect blinds or shades for any room. From aesthetic wants to functional needs, our window covering options deliver it all to you and at a very affordable price.
Always Ready to Assist Our Customers
With so many different window treatments available, finding the right selection for your unique needs may seem more difficult than you first anticipated. That's why it's a good idea to work with the professionals at our store. We understand all of the benefits that come with the different types of treatments we have available, which means we can guide you towards the best matches for what best fits your needs.
When you speak to our in-store associates, we take your expectations in price, appearance, and performance into account when informing you about the many styles available at our location. This allows you to drastically reduce your search time so you can quickly find the coverings you want for the rooms in your home. The following window covering options are just some of the treatment solutions we currently offer:
Honeycomb Shades – these unique window shades feature hidden air pockets to moderate room temperature and increase overall energy efficiency.

Blinds – our wood, alternative wood, and aluminum blinds are the ideal combination of fashion and function.

Shades – the roman, roller, woven wood, and pleated shades all provide privacy, sun protection, and light control.

Sheers & Shadings – these floating fabrics are installed within the window, producing customizable levels of light and privacy.

Shutters – designed for longevity and durability, shutters add visual appeal to a property.
Installing Window Fashions with Ease
Ensuring your window coverings are properly installed can make a world of difference in their overall aesthetic value and usability. If installed by an amateur, they could unintentionally end up stripping away some of the aesthetic or functionality of the treatment that attracted you to your selection. Instead, make sure that everything looks and works just as you envisioned by entrusting your installation to our professionals.
For more than 54 years, we have continued to make the satisfaction of local clients our main priority. Instead of hiring outside contractors to perform installations, we maintain a team of knowledgeable technicians that are ready to provide you with the high-level of service you have come to expect from our store. These technicians have hands-on experience installing all of the latest floor and window fashions. Their knowledge and skill enable them to complete even the most extensive projects with ease and efficiency.
Augment Your Bathing or Cook Space with Window Coverings
As a homeowner, you are free to take creative liberties with the look and feel of your indoor spaces. Fitting them with features that accentuate your unique tastes and preferences allows you to create an interior that's as unique as you are. However, it's easy to overlook the potential of your window and window covering
Add an element of elegance to your bathroom or kitchen with our beautiful window coverings. Our Roman blinds, roller blinds, and shades are designed intuitively to provide you with an ideal combination of functionality and style. Make your bathing or cooking space as charming as the rest of your home by taking better control of natural lighting and your home's insulative abilities with one of our unique features.
Enhance Your Décor with Functional Focal Points
With the abundance of energy and warmth just outside, you may feel compelled to draw some of it indoors. Perhaps you would prefer more control over the amount of light that finds its way into your home. Whatever the reason, you can breathe new life and functionality into the portals of your home with our attractive window coverings.
Transform your windows into an eye-capturing focal point when you choose one of our stunning collections of drapes, Honeycomb shades, and shutters. Whether you're looking for a useful source of light or privacy control or you only wish to enhance your décor, you are sure to find a selection that perfectly meets your needs. Simply share your aspirations with our design specialists and tie the look of any room together with our custom window treatments.
Contact our showroom to find high-end home furnishings that are as attractive as they are functional. We proudly serve customers in San Jose, Campell, Cupertino, Los Altos, Milpitas, and the surrounding areas in Santa Clara County, California.