Waterproof Flooring in San Jose, CA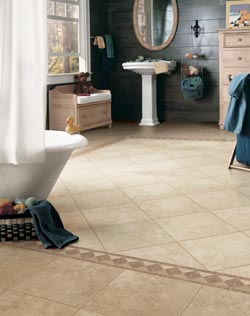 Make the right investment in your new home floors when you shop with us at our local flooring showroom. At our store, we carry a full selection of stunning materials to fit in every part of a home. Our collection of waterproof flooring in San Jose, CA, includes the perfect option for those looking to upgrade their rooms for the modern age. When you shop with us, you will find the ideal waterproof luxury vinyl flooring to combine beauty and durability for every space. Visit us today to discover more about your options for your rooms. Our design specialists are here to help you get the most out of your waterproof flooring options.
Choose Durable & Beautiful Waterproof Luxury Vinyl Flooring
When you own your own home, you already have enough to deal with on a daily basis without stressing over the care of your floors. Households with children or pets face a heavy amount of foot traffic each and every day. Choose a durable flooring material when you shop with our team for your products.
How does waterproof flooring work? This material is built with a special construction that allows it to hold up against damage from liquids. Because the waterproof vinyl flooring is built in layers, spilled juices, water, and other liquids will not soak through to the subfloor.
Keep your floors looking beautiful without the need for regular maintenance when you use our waterproof flooring materials. Our collection of carpet, plank, and vinyl includes eye-catching options from top brands like Downs H20 and Tigressa H20. Whether your goal is to upgrade your bathroom, kitchen, or another part of the home, you will find something you love from our store.
Waterproof Vinyl Flooring and Carpet Add Style & Class
Is it time to add a fresh look to your home? When you are looking for a change in your rooms, choosing a new set of floors is an easy way to achieve your remodeling goals. Make the right decision for your space when you shop with us for waterproof flooring. We help you remodel your space with a look that lasts for years to come. No matter how much moisture your rooms see, your floors will hold up against warping and other issues.
When it comes to creating a plush feeling in your home, nothing beats a new set of carpeting. However, for a look and feel that holds up to any spills, choose waterproof carpet. Our flooring selection is built to last against even the heaviest foot traffic in any part of your home.



Contact us to add a durable material to your home when you shop at our store for new waterproof flooring. Our collection of waterproof luxury vinyl flooring includes options for customers throughout San Jose, California.