Luxury Vinyl Flooring in San Jose, CA
Are you in search of exquisite, durable floors that can withstand everyday wear and tear while offering stunning visuals for years to come? Look no further than Murison's Flooring America in San Jose, CA, where we proudly present our remarkable collection of luxury vinyl flooring options. Whether you envision bleached white oak flooring for your living room or a polished dark mahogany finish for your dining area, we have the perfect luxury vinyl design to meet your needs. Our flooring specialists will guide you through our vast selection and help you find the ideal product that combines both performance and style. Visit our San Jose, California, showroom today to get started!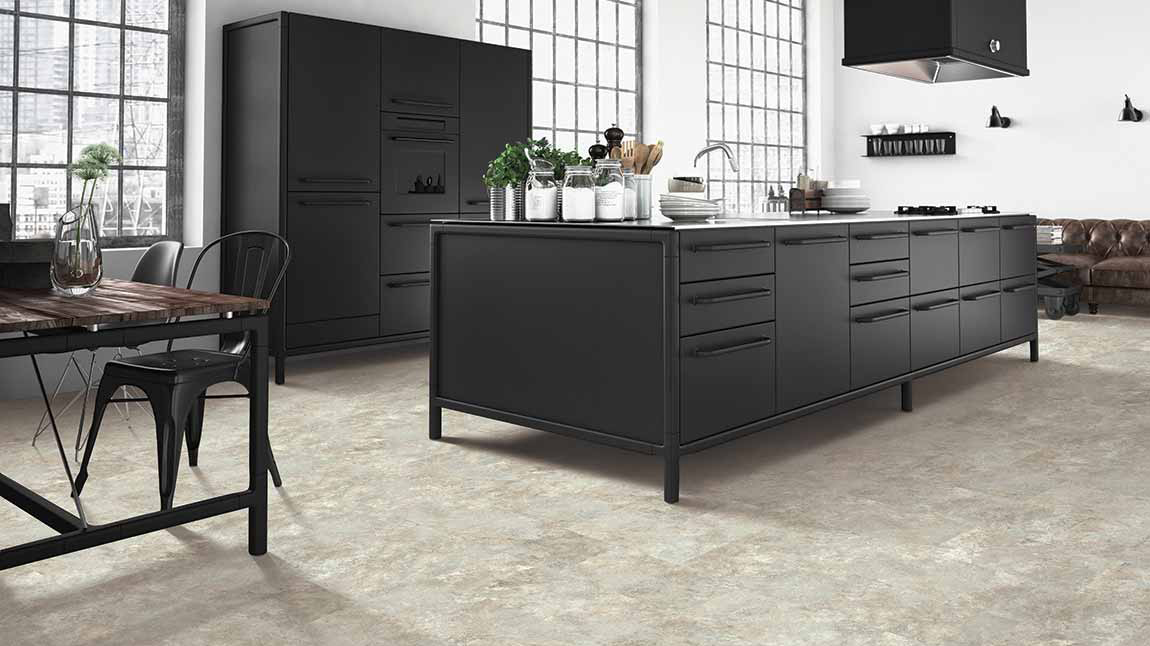 Types of Luxury Vinyl Flooring Explained
Luxury vinyl flooring has become a popular trend in home design, far surpassing the traditional sheet vinyl floors of the past. While it still consists of the same four plastic layers, luxury vinyl flooring distinguishes itself with a thicker wear layer that offers superior protection against spills and flooding. At Murison's Flooring America, you can explore our range of luxury vinyl planks that closely resemble natural hardwood, as well as tiles that beautifully mimic ceramic and stone. Let's delve into these product options in more detail:
Luxury Vinyl Tile (LVT)
Unleash your creativity with our exquisite collection of luxury vinyl tiles. Unlike sheet flooring, LVT is available in square tiles, allowing you to create unique layouts and patterns according to your preferences. With a variety of printed colors and hues, these floors provide the desired appearance of stone or tile without the high cost, grouting, or special cleaners associated with ceramics. This elegant option is a perfect choice for active families and pet owners, offering durability and easy maintenance.
Luxury Vinyl Plank (LVP)
Love the look of hardwood flooring but not the hefty price tag? Luxury vinyl plank flooring is the affordable alternative you've been searching for. Say goodbye to worries about warping or expensive polishes, as this wood alternative provides a low-maintenance solution with an authentic touch. Crafted into thick planks, this flooring option easily deceives even the most observant guests, delivering the refined appearance of hardwood without the concerns of scratching, dents, and moisture damage.
Sheet Vinyl Flooring
For commercial spaces, basements, laundry rooms, and more, worry-free durability and waterproofing are essential. Sheet vinyl is a continuous sheet of flooring cut to fit your room precisely, providing a seamless and hassle-free solution for these high-moisture areas.
Advantages of Luxury Vinyl Floors for Your San Jose Home
As your trusted local flooring provider, Murison's is affiliated with Flooring America, granting us access to the top luxury vinyl brands at unbeatable prices. With elite luxury vinyl flooring brands like Downs H2O, Galvanite, Coretec, and GAIA, renowned for their stain protection and aesthetic appeal, you can now purchase luxury vinyl with utmost confidence. Our San Jose customers love luxury vinyl flooring for all of its advantages, including the following:
Reliable Durability: Luxury vinyl is highly durable and performs exceptionally well in high-traffic areas. Rest assured that stains, scuffs, and water damage will be a thing of the past once you install luxury vinyl floors in your home.
Waterproof Planks: At Murison's Flooring America, all our luxury vinyl floors are fully waterproof. Specially engineered seams prevent moisture from seeping in, ensuring your subfloor remains undamaged by spills and accidents.
Kid Proof and Pet Proof: Daily spills, accidents, and scratches from kids and pets can wreak havoc on your floors. Unlike regular tile or planking, luxury vinyl is non-porous and features a sealant that protects against moisture damage to the subfloor.
Versatile Style: Implementing a wood-look or tile-look design in rooms where traditional hardwood may not be suitable, such as basements or kitchens, is now possible. With luxury vinyl, you can enjoy the aesthetics of oak, walnut, maple, and more without the risk of warping or shifting.
How to Maintain Luxury Vinyl Flooring
Maintaining your luxury vinyl floors is a breeze with our carefully selected brands. Our products only require regular sweeping, vacuuming, and occasional damp mopping to keep them looking their best throughout their lifespan. However, we recommend consulting your flooring warranty before using any cleaning agents, as certain chemicals may damage the surface.
Expert Luxury Vinyl Flooring Installation
When it comes to installation, we advise you to entrust the task to our team of experts. After all, you've invested in new floors, and it's crucial to ensure everything goes smoothly. Our experienced installers possess the knowledge and skills required to deliver flawless results. Equipped with top-of-the-line tools and training, our contractors will provide you with floors ready to take on any challenge.
To give you peace of mind, our floors are backed by the Ultimate Confidence Guarantee. If, within 30 days of installation, you are unsatisfied with your floors, simply contact us, and we will replace them with flooring of a similar price, completely free of charge.
Contact Murison's Flooring America Today
Don't wait any longer to embark on your luxury vinyl flooring project. Contact Murison's Flooring America today to get started. Proudly serving San Jose, Los Altos, Milpitas, and the surrounding areas, we are dedicated to transforming your home with exceptional flooring solutions!