Find the Finest Flooring in San Jose, CA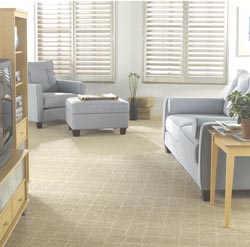 A picture-perfect home starts with one foundational feature: your floor. Whether you're looking to upgrade to something more on-trend or recreate classic style with timeless materials, you can browse a wide range of flooring in San Jose, CA, at our showroom. We'll help you sort through the myriad options available from our inventory and pick out exactly what you need to complete your project with confidence.
No matter how timeless or eclectic your tastes, you're sure to find a product you'll love in our cohesive collection. Offering a broad array of colors, styles, and features, each product is tied into the overall inventory by a shared aptitude for quality, durability, and beauty. When you want the best that modern floor coverings can offer, there's only one name you need to know — Murison's Flooring America.
The Flooring Store that Does More
We believe that our customers deserve more than just a great start to their home makeovers. Just as important as incredible materials is the ability to maintain them throughout the foreseeable future. That's why our team offers professional insight into upkeep and cleaning for every product we carry.
For some materials, we can even do the work for you. Our refinishing services are the easy way to make old floors look and feel like new with the trusted hand of a master craftsman. In addition, we can help you find options for home flooring that require minimal maintenance, giving you peace of mind and stunning surfaces with more free time in your schedule.
When you want to get the best floors — and keep them — make us your first stop. Our team has the knowledge you need to enjoy your style on your terms. Most importantly, we make it easy to understand all your options, compare them directly in one location, and feel secure in whatever informed decision you make.
Our Innovative Advantage
One choice you shouldn't have to make when you go floor shopping is between selection and service. We give you both as part of a nationwide network of locally owned providers. We get the best flooring brands with our buying power, but still have the focus to personalize your in-store experience.
From elegant hardwood to comfortable carpet, you can get everything you need to make your home stand out and stand up to the pressures of an active life at our showroom. Drop by today for help from attentive professionals and access to our entire inventory of show-stopping surfaces.
Contact us for more information about our many floor sales and service opportunities. We proudly serve San Jose, Campbell, Cupertino, Los Altos, and Milpitas, California, as well as the surrounding communities.